Meadow Mountain
Kootenay Lake Forest District Recreation Site
Directions: From the community of Meadow Creek, take the Meadow Creek road north for 3.1 km until you reach a fork in the road. Take the right fork onto the Meadow Mountain Forest Service Road, cross a bridge and keep to the left at all intersections until you reach kilometer 9.4. At this point take a right, and then a left at 10.3 km. For the remainder of the drive, keep right at all intersections. The first site is at 28.1 km and the second is at 29.0 km. A high–clearance vehicle is necessary, and 4wd is recommended as there are steep rough sections on the road.
My favourite place in the Kootenays—this is how a friend described Meadow Mountain. Yet, as with many sites maintained by the Forest Service, it is unlikely to be found by accident.

A trip to Meadow Mountain starts just north of Kootenay Lake at the community of Meadow Creek. The idyllic creek here, flowing through a meadow, would seem to be the source of the mountain's name—that is until one visits the mountain. It is truly a meadow on a mountain—extensive rolling alpine terrain.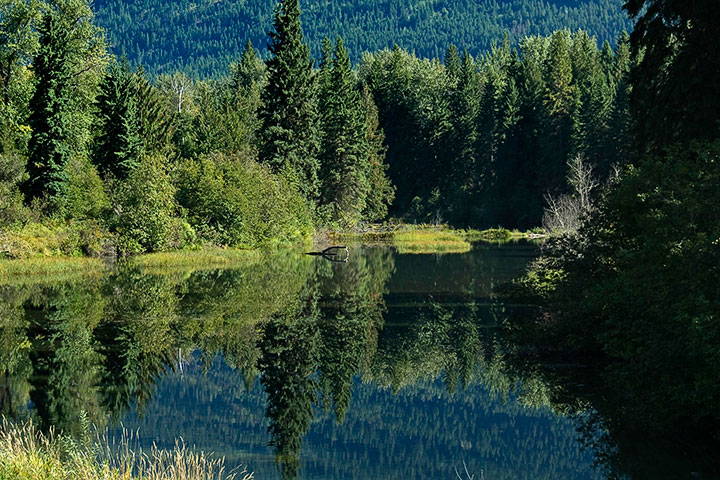 At the north end of the Lake, Meadow Creek serves as the start of over thirty kilometers of often rough mountain road before reaching the alpine delights of Meadow Mountain.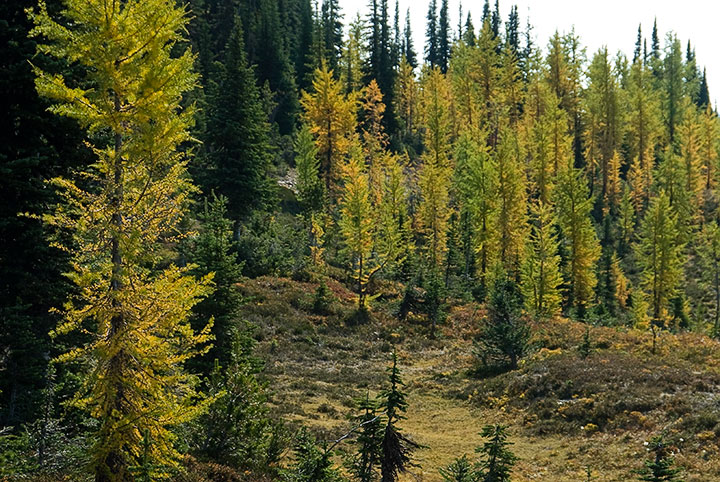 Alpine Larch fringe the edges of the meadow.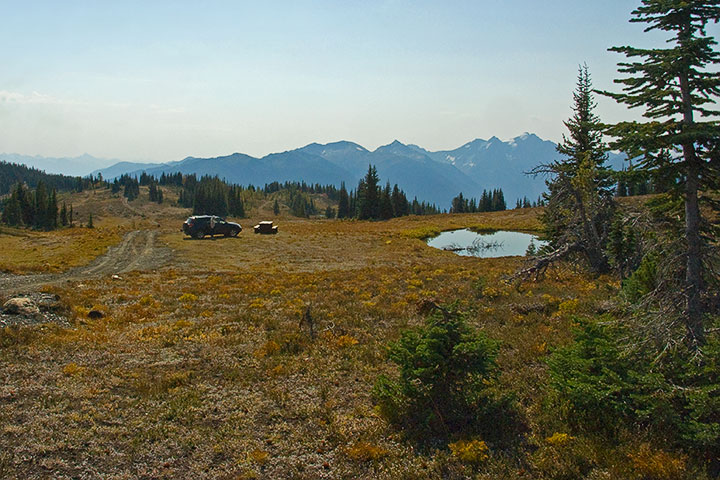 It really is a meadow on the top of a mountain, and one equipped with ponds and picnic tables (altitude, about 2200 meters).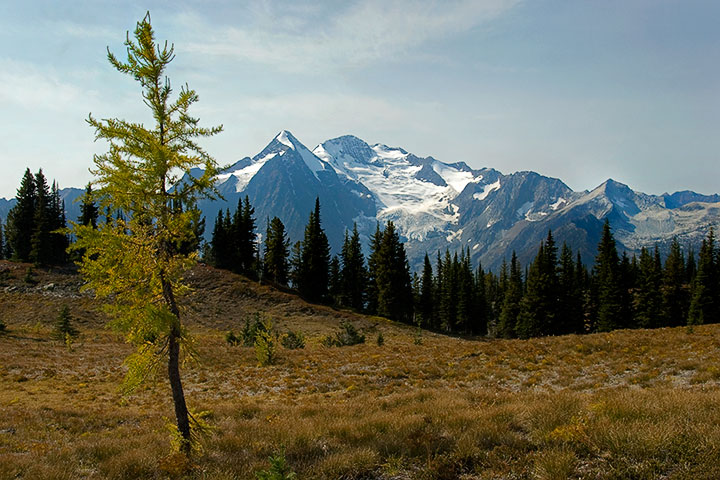 A view of Mt. Cooper (3089 meters) from Meadow Mountain.