Pilot Bay Provincial Park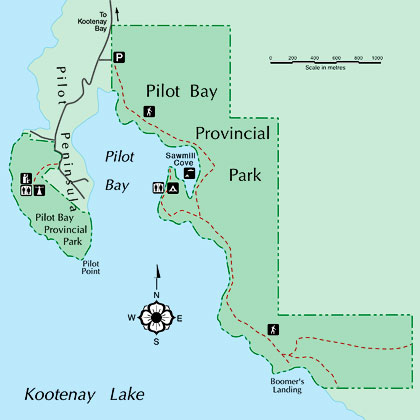 Pilot Bay Park sits athwart its namesake bay.>
A large peninsula extends southward from the east shore of Kootenay Lake. To its east side is Crawford Bay; to its west, the producing thumb of Pilot Peninsula creates Pilot Bay, so named because the pilots (captains) of sternwheelers and tugs would seek shelter there during storms. (Some references claim the name was a corruption of Pirate's Bay. Alas, that usage appears to have been a short–lived aspersion against the Galena Trading Company's store there.)
Shipping days on the Lake are recalled through the Pilot Bay Lighthouse, situated on Pilot Peninsula such that it can be seen from each of the three arms of the Lake. The lighthouse, which operated from 1904 to 1993, became part of the park in 1995.

At one time, most of the larger peninsula was logged. Remnants of that era survive in the names: Sawmill Cove and Boomer's Landing.

Portions of Pilot Bay Park's 347 hectares are found on either side of the Bay, with the lighthouse on the west side and the longest trails on the east. While the park is accessible from the land by a road from Kootenay Landing, many people find the nicest approach is by water. On a summer's day, many types of water craft are found moored in Sawmill Cove, where the shallow, warm waters invite swimming, and the adjacent camping spots invite picnicking.



To see the full–screen version of the dynamic panorama: click the cloverleaf icon.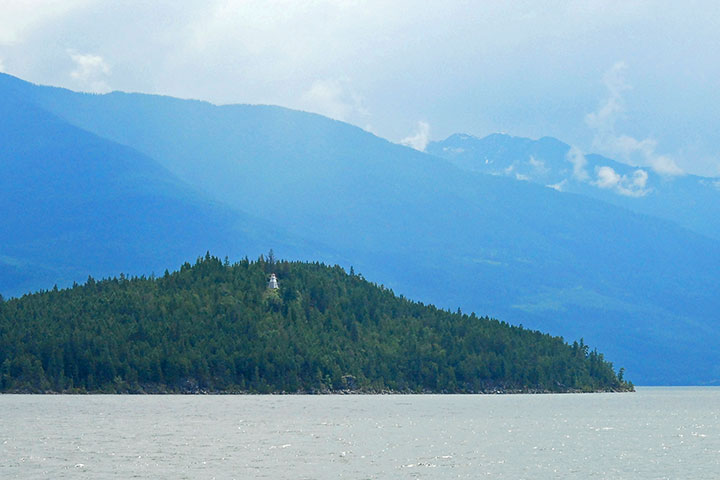 As one crosses the Main Lake from the West Arm, the Pilot Bay Light house is clearly seen high on Pilot Peninsula. Now decommissioned, the lighthouse has been incorporated into the park. The boat route into Pilot Bay and Sawmill Cove is around the southern (right) end the point of land seen here.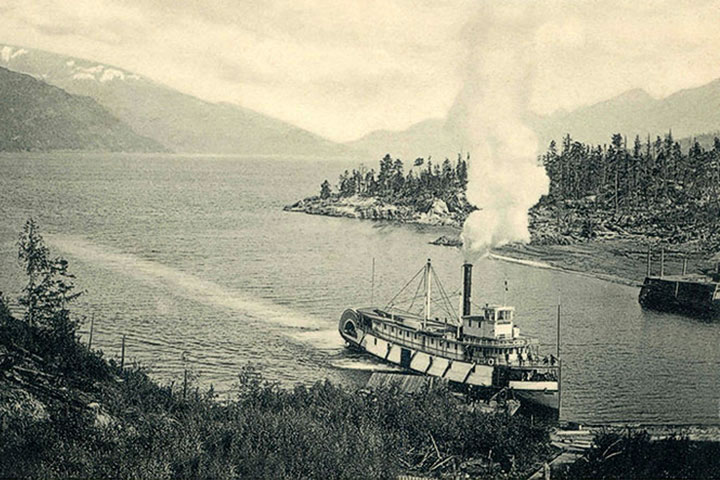 The SS Kokanee arriving at Pilot Bay, c. 1900. At the time, sternwheelers would seek shelter in the bay during storms. Thus the name: a place where boat pilots might find refuge.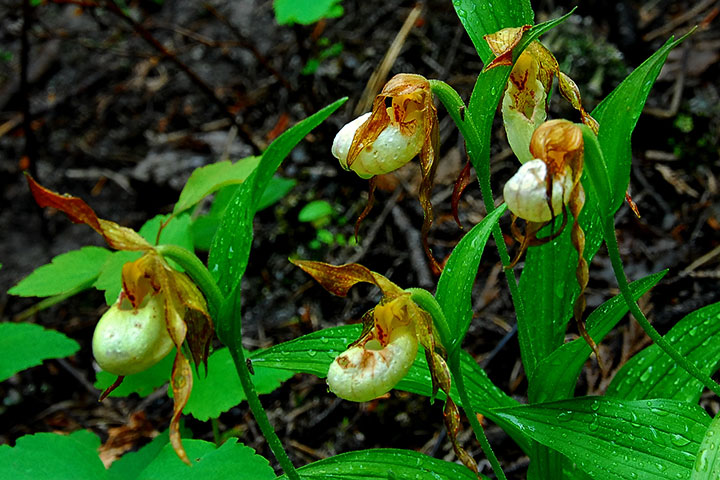 A stroll through the Park reveals many gems, not the least of which are lady's slippers.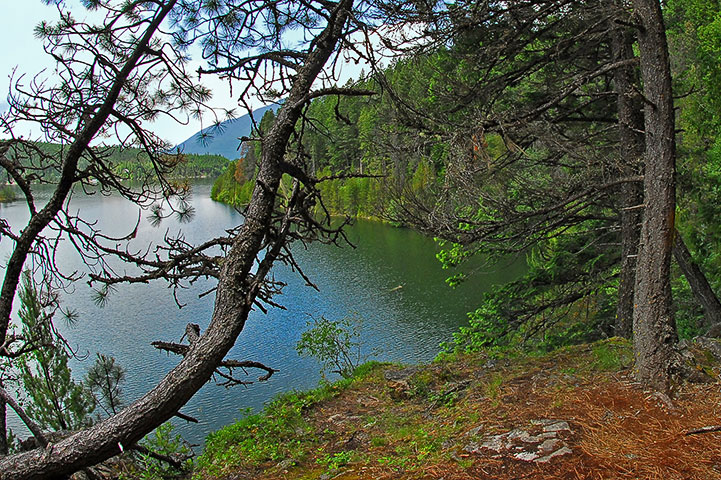 A view of Pilot Bay from the pathway along its east shore.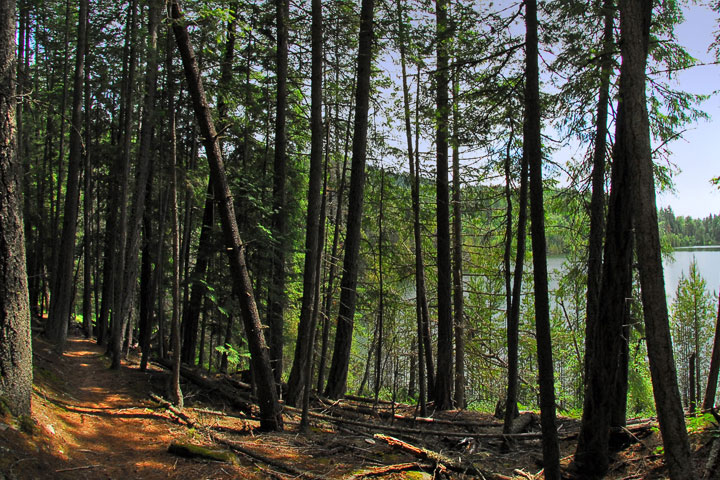 On of the delights of Pilot Bay Park is Sawmill Cove, perhaps the warmest, most sheltered spot on Kootenay Lake. This is the trail alongside the cove.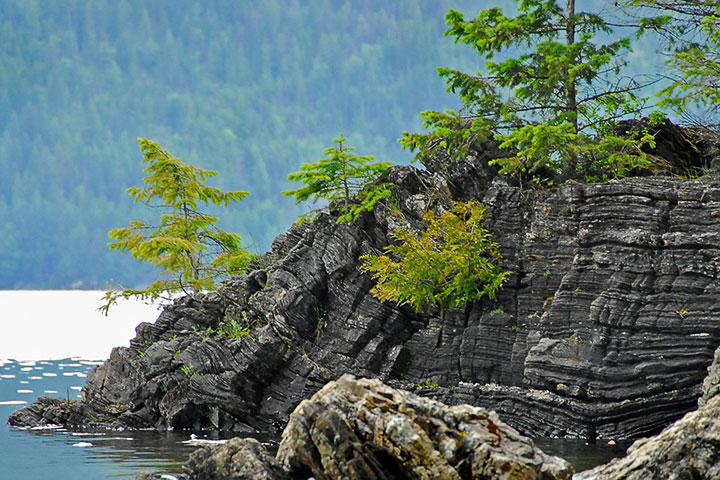 These metamorphic rocks at Boomer's Landing reflect a continental collision. Although now far inland, two hundred million years ago, this was the west coast of North America. British Columbia, to the west of here, was a series of island chains in the Pacific. These islands moved east, collided with North America and produced the north–south mountain ranges of much of the Province. The metamorphic rocks in this picture lie along the line of the collision.
A rainy visit to Boomer's Landing at the south end of Pilot Bay Provincial Park. The bay—not really a landing—gained its name from its use as a staging area for log booms.

Click and drag to move around, or use the buttons on the bottom to navigate, magnify, toggle rotation, or toggle the full screen view.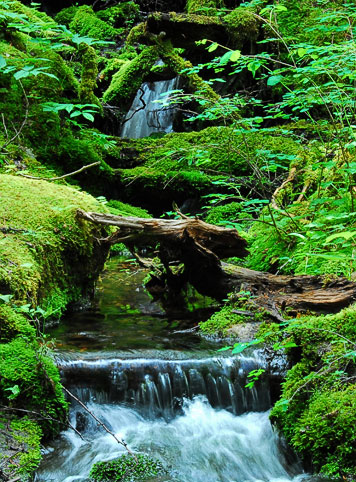 Small creeks frequently intersect one's path through the park.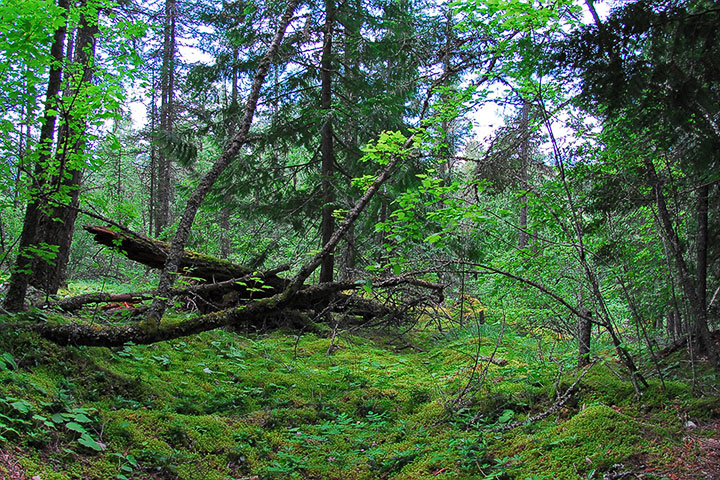 Moss abounds in the woods in Pilot Bay Park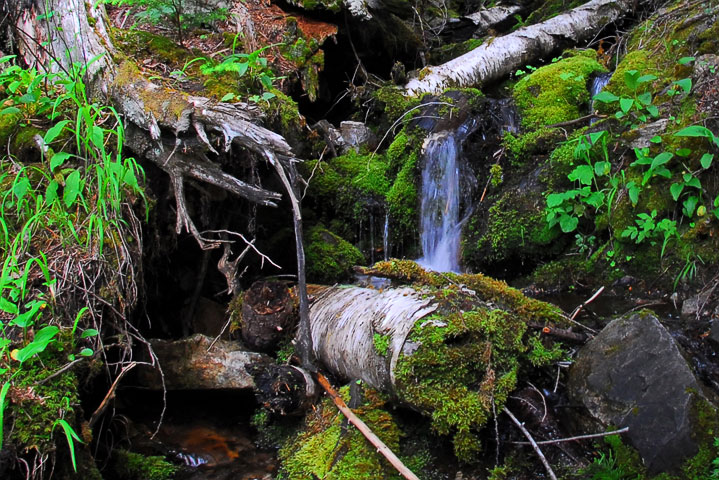 Small creeks frequently intersect one's path through the park.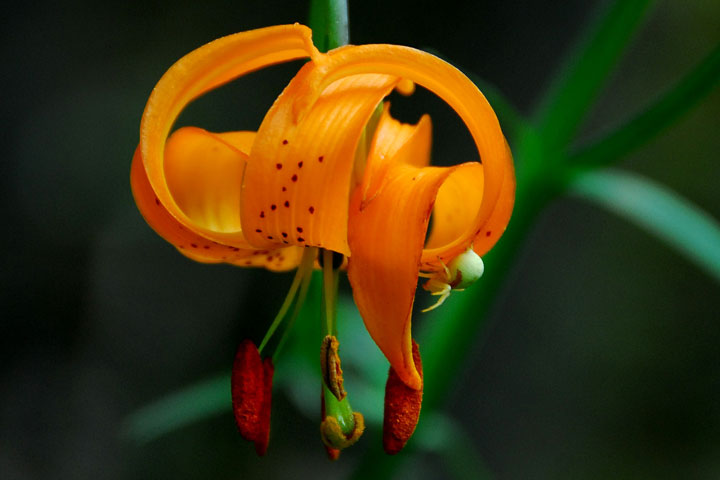 A female crab spider sits on the petal of a tiger lily as it waits to ambush pollinating insects.
Information from Fogwhistle: Pilot Bay Lighthouse.