Geography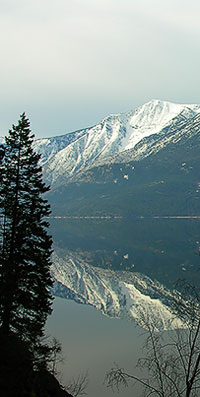 Kootenay Lake is embedded within both the Selkirk and Purcell Mountains of southeastern British Columbia, Canada. This winter view of the Selkirks (Mt. Drewry) is seen from the Purcells.
Geography is the study of the Earth's surface. Herein lies a discussed the geography of Kootenay Lake: its characteristics, and how it is related to its surroundings. This section is likely to grow.

location of Kootenay Lake



numbers give information



chronology of the Lake is found under Seasons.



toponymy names used around the Lake.